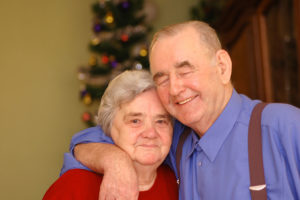 The holidays can be very hectic and oftentimes it is the children, the sick, disabled, and elderly who get neglected as we frantically try to do everything to make the holidays special for everyone.
No one will argue about the holidays as being the time most anticipated by practically everyone with family and friends. However, why not try to make the holidays ever more memorable and special for those who don't have family or who feel left out of the preparations?
For family members living in your home who cannot move around much, here are some tips on how to engage them and make them feel important:
Hire a home health care nurse who can come in several times a week while you are running around with your errands. This nurse can do more than just watch and hover. She or he can keep your elderly, disabled, or sick family member entertained, check medical and hygiene needs, and be someone who can read, play, exercise, or chat with.
According to Dr. Barry Lebowitz of the University of California, San Diego having someone around to go down memory lane with will empower a person who is aging or feeling depressed. Most family members are tired of hearing the same old stories so having someone come around will be a new opportunity to stimulate the memories for your elderly or disabled member. And if you're worried about any uneasiness between the nurse and your family member, we have that covered. Our nurses know how to delicately handle the sensitivities of people and when to step back and give them space.
Do not rearrange the furniture even if you are expecting more guests than usual. The changes might upset and stress your elderly family member. However, if there is no other choice but to move around furniture, get everyone involved in the decision-making especially the ones who stay at home most often.
Plan the festivities and events well ahead of time and try to allot time for rest and recovery. Overstimulation can lead to accidents and further stress for the family.
For family members who live alone and prefer to enjoy a quiet holiday season:
A home care nurse who comes in once or twice a week can also address health and social issues without stifling your family member. Independent-minded family members who don't want to be a burden on their children or siblings might be more amenable to having a drop-in nurse checking on them. Studies show that eventually, they learn to be less rigid about their independence and welcome help and support even to point of seeking more family activities and events.
Unfortunately, studies confirm that the holidays have the highest suicide rate because that is the time when depression is at its peak for people living alone. You can prevent this from happening to the person you love with short phone calls, messages and teaching them how to use the Internet to connect to you.
By taking care of those in need, we show our children how they should act when they grow up and have elderly or sickly family members.