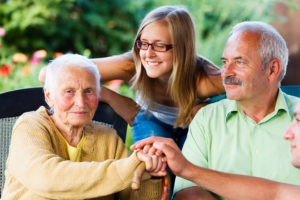 Your family medical history is a treasure trove of information if the information is readily available. Ideally, a family medical history should cover three generations and should include data not just from immediate family but also grandparents, cousins, aunts, uncles, and siblings.
With your family medical history, you can help your doctors, nurses, and interested relatives with the following:
Genetic factors
Presence of hereditary medical conditions and disorders
Percentage of risk for a specific condition
Present possible allergic reactions to specific allergens, medication or treatment
Lifestyle choices
Environmental choices
It must be noted though that the family medical history is a guide and not a definitive map. You may or may not get the genetic condition; you may even get something that is not on the family medical radar.
Thus, healthcare professionals will always recommend annual tests and screenings, a healthy lifestyle, and regular exercise.
What You Can Do with Your Family Medical History
The best strategy to take once you have compiled your family medical history is to talk to a healthcare expert. This professional will be in a reliable position to recommend a plan of action that would include preventive medication and specific screenings. It can also be used when a marriage is looming as the couple can be advised about the medical records. You'd be surprised at how many couples re-think their wedding if they feel they may end up with a sickly spouse.
Most important of all, the benefit you get with these records is a chance to protect your children and future grandchildren so they enjoy a healthy and fruitful life.
Steps to Creating your Family Medical History
Start by interviewing your relatives
Get proof of the medical conditions such as death certificates and obituaries
Build your records starting with your immediate family
Create a questionnaire that your relatives can answer
Verify any information you get using other sources
Look for patterns
Put the records in a safe place keeping soft and hard copies
Tips on Creating your Questionnaire
It is important that you avoid being too invasive with your questions.
Do explain the reason for the questionnaire and offer to share the final result with them. People tend to be more cooperative if there is transparency.
Compiling a family medical history record is a loving ongoing work that you can bequeath to your children eventually. It is a valuable record that could save you and other relatives from painful and expensive medical treatment.