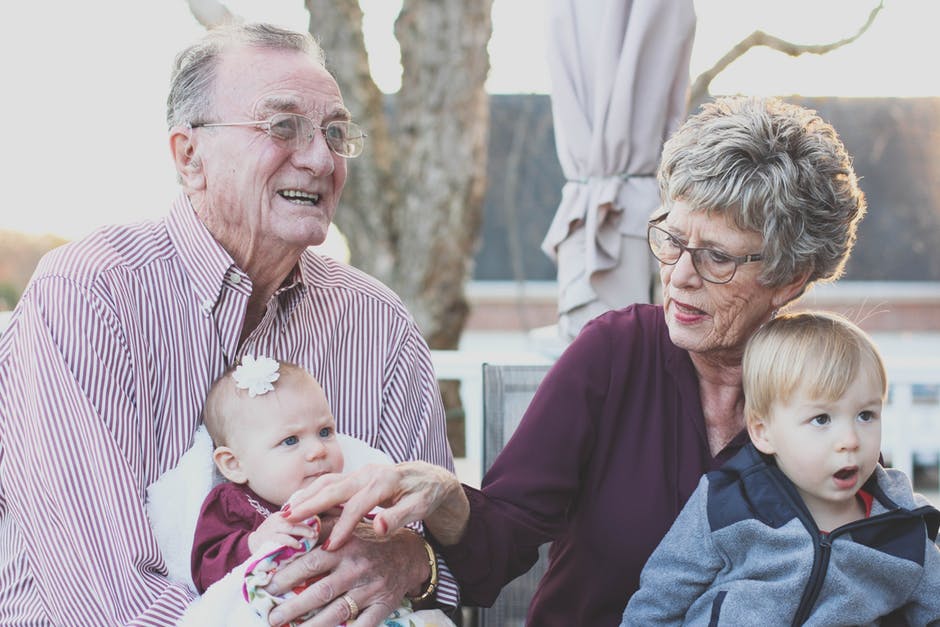 It's a given that grandparents have much to offer their grandchildren. Grandparents' wisdom, experience, and first-hand knowledge of historical events can have a wonderful, positive impact on younger generations. But grandchildren can affect grandparents for the better as well. Studies show that helping take care of grandchildren can improve scores on cognition tests. And since it's well known that social interaction positively affects mental health, it may be concluded that spending time bonding with grandchildren can increase grandparents' health and well-being.
However, if your grandchildren are still just that—children—it may sometimes be difficult to know how to make a connection with them. So we've put together a few ideas for activities to do together, to make memories that will last a lifetime.
Social Media
Though the world-wide web can be daunting, it has become the playground of the young. If your grandchildren are of middle-school age or older, chances are they are experts at social media. Let them show you how to navigate! Setting up a Facebook page together will not only be a memory you can build together, but it will also be an excellent way to stay connected.
Photographic Memories
Get your hands on a digital camera, or, for a walk down memory lane, a film camera. Let your grandchildren play photographer and take pictures of you, or have a friend or family member take pictures of you together. Get prints, and either make a scrapbook together or choose frames and hang them up around the house. As kids grow, they love seeing pictures of themselves at younger ages, and your photos will be a treasured keepsake as time goes by.
Fun and Games
This is a wonderfully fun way to connect with grandchildren of any age. Take turns teaching each other your favorite board game, card game, or even video game. You'll both learn something new!
Storytime
Recalling stories from childhood can be a great way to bond with a grandchild, with the added benefit of keeping your memory active. For young children, it might be more interesting to hear your stories if there are pictures to go with them. Pull out old photo albums so they can see as well as hear about what life was like when you were young.
You may also find it interesting to let your grandchild tell you his or her favorite story. Or, visit the library to learn some new stories together.
Arts and Crafts
Are you into painting? Knitting? Woodcarving or other crafts? Many such hobbies have decreased in popularity with the rise of technology, but they are well-known to have benefits on mental health for participants of any age. By introducing grandchildren to these pastimes, you'll be encouraging their healthy brain development as well as preserving your own cognitive abilities.
What's Cooking
Home-cooking is becoming a lost art. Bring it back, and have some fun with your grandchildren, by teaching them how to make the foods you love best. Not only will you be giving them a valuable skill, but they will think of you and your times together every time they cook the recipes they learned from you.
Regardless of the activities you choose together, spending quality time with grandchildren is a treasure. Though bridging the generation gap can sometimes seem like a challenge, building a lasting bond is well worth the effort. Take the time, and reap the benefits.