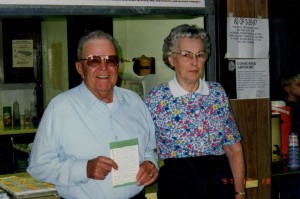 Preventing Falls At Home
Getting older is a part of life – no one can avoid this truth. As our bodies and bones age, we are at an increased risk of serious injury even with the simplest of stumbles or falls. So how do we guard ourselves against these types of accidents?
Use non-slip mats for slippery floors or areas near water such as bathrooms, kitchens and garages
Use bath mats in the shower and bath tub and consider installing rails for easier entry and exit
Move pieces of furniture or decorations that protrude into walkways
Secure rugs to the floor that could slip or move when walking on them
Keep lights on at night or use pluggable night lights in high-traffic areas
Understand the side effects or your medication such as dizziness or nausea that can cause disorientation
Don't try strenuous projects when you are home alone. Invite a friend over or wait until a family member returns home.
If you ever feel light headed or dizzy, call a medical professional. It is better to be safe than sorry in these situations.
Equip your pets with collars that have a bell so you are alerted when they are entering the room
If there are stairs in your home – know your limitations. You can stay downstairs while home alone or install a chair elevator to your existing stair structure. Also, ramps can be installed in the front of the home to make front porch stairs safer for seniors.
How do you make your home safer for yourself or your loved ones?