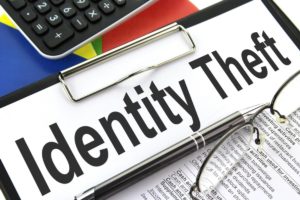 Fraud and identity theft are a growing problem these days, and sometimes with serious consequences. Unfortunately senior citizens are often a prime target for these crimes. But you don't have to be a victim. Protect yourself and your loved ones by following the tips below.
Monitor Caregivers
Though strangers do target seniors, more often than not it is family members or other caregivers who take advantage since they have easy access to the senior's personal property and assets. Make sure that caregivers are trustworthy. Don't be afraid to conduct a background search if you feel the need. Keep important documents put away in a safe place. This is also important to protect against any scammers who may be going door to door.
Be Aware of Scams
Each year, the IRS creates a list of the top 12 scams that occurred in the previous 12 months. Stay informed about these common scams and let those around you know as well. The most common scams are usually done over the phone, and since senior citizens are more likely to have land lines, they are more likely to fall prey. Never give personal information over the phone unless you are the one who initiated the call.
Limit Access to Contact Information
Though it's impossible to know exactly who has access to your contact information, it is possible to be proactive about keeping that info out of certain hands. Firstly, take yourself off of mailing lists and secondly, add yourself to the national do not call registry. This prevents telemarketers from being able to contact you and gives you the option of reporting unwanted solicitors' calls. It's also a good idea to limit, as much as possible, the amount of paper with your information on it. Get your credit card and bank statements by email rather than in your mailbox to avoid theft. Make sure any credit or debit card receipts are shredded before being thrown away. And finally, use direct deposit for any regularly received checks so they can't be stolen in the mail.
Identity Protection
Identity protection is often something most people don't consider until the theft has already occurred. Don't wait until it's too late! Not only do identity protection services monitor your financial information to help prevent theft, they also help sort out the mess if identity theft does happen. Many services are more affordable than you might expect, and some offer family and/or senior rates.
Stay Connected
Finally, keeping in regular contact with your loved ones is one of the best ways to prevent fraud. If you are a senior citizen, don't hesitate to talk over any financial decisions you may need to make with someone you trust, especially if it is a decision that must be made quickly. If a senior is in your care, talk to him or her regularly about the state of their finances. Those closest to you may be able to spot the signs of a potential scam where you may not expect them. After all, our loved ones are often more protective of us than we are of ourselves.