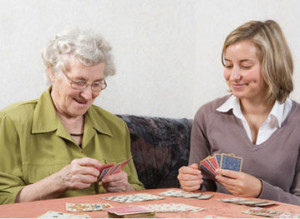 Senior Activities to Stay Involved
As you and your loved ones continue to age, it is important to be involved to stay physically, mentally and emotionally healthy. There are many ways to do that whether you are receiving home health care or residing in assisted living around the country, especially in Fort Lauderdale, Palm Beach and Boca Raton.
The first place to go to find activities designed for seniors is the public library. Many times, the library will have event calendars for a month or two at a time with different activities throughout the day that will interest a wide range of people. Field trips to local attractions and meet and greets with speakers and authors are just a couple of the possibilities. This is a form of mental and emotional therapy, allowing you to have fun and clear your mind.
If you have a dedicated senior center in your community, it can be an invaluable resource for activities and events. It is also a great place to meet friends and develop a group to hang out with during the week. If you don't have a senior center, contact the parks and recreation department for more information regarding activities.
If you are interested in traveling around the world with groups that share the same interests as you, look up senior trips to destinations that you think you would enjoy. These trips are usually to a regionally accessible location by motor coach. They will include several trips to explore attractions and landmarks in the area and are great ways to build friendships and travel simultaneously. Be sure to ask your home health nurse if the trip is a good option for your therapy care plan.
If you or your loved one is in home health care, you can still stay active and involved. Ask your nurse what activities you can handle that won't be harmful for your health. It is possible that they can integrate activities that will assist with your therapy and continued care.
If you or your loved one is in assisted living, there are a whole host of activities they will offer to build community and encourage active lifestyles. Try something new – you might find a new hobby or game you enjoy!