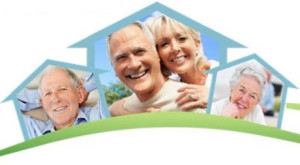 End of Life Care Advocate
With the ever-changing nature of the health care industry, a new type of professional is emerging – end of life care advocates. When a person is approaching the end of their life because of age or battling a disease, there are so many decisions to be made with life-changing implications. With that said, there are times when one's mental state or inability to have a family member around doesn't present an atmosphere for sound decision-making.
So who do you turn to? End of Life Care Advocates serve as the fiduciary for those unable to make decisions whether mentally or physically. In these situations, it is not always that the person doesn't have family supporting them. At times, an aging person's kids live across the country and are not able to be by their loved one's side for the extended period of the illness or condition.
If you are considering an End of Life Care Advocate for yourself or a family member it is always best to pre-plan, in the case that an unexpected turn occurs in the situation. By pursuing this position ahead of time, you can feel confident that you had the time to find the best person and do the proper research. After all, you want to be confident that the care advocate is able to make major life decisions on your behalf.
Not only do you want to be comfortable with the care they will provide, but you want them to be comfortable with you or your family member's condition. When they are able to get to know your family and the health obstacles, they are more equipped to make major care decisions. They can even be a supplement to home health care nurses when you're in limbo between major decisions.
It is important to note that these health care professionals do not replace one's family. They can be a good supplement to family support, providing a voice of reason for the family when overwhelming emotions make decision-making hard. Especially when there are life or death implications, the End of Life Care Advocate is a great health care resource.
The challenge of being an End of Life Care Advocate is putting aside your personal views for the best of the patient. Similar to that of a traditional home health nurse, End of Life Care Advocates have to make intelligent medical decisions with all options considered for the physical and mental wellbeing of the patient. As this position develops, these health care professionals will cement themselves as an important asset for families everywhere.